Date: 8th September, 2022
Time: 2:00 p.m. to 4:30 p.m.
Venue: Engineering Lobby, Ground Floor
A Teacher's Day Function was organized by the Department of ECS, IETE student forum council for all the faculty members on 8th September, 2022. At this event, the Head of Department Dr. Mansi Subhedar, all faculty members and 60 students were present.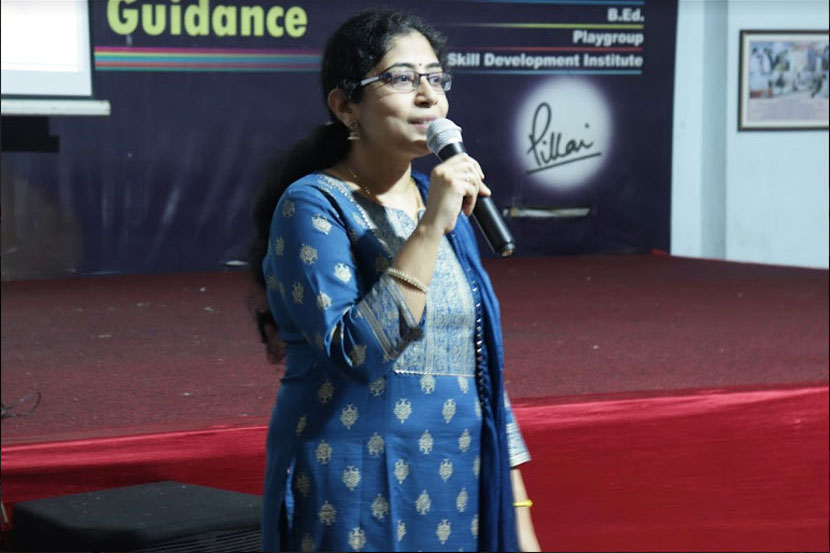 The teachers' day function started at 2:00 p.m. The function started with a short introduction of a function given by the anchors, Sanika Patil and Aniket Pawar. A welcome speech was given by the SE student, Shreya Mhatre, where she explained the importance of teachers and how teachers are the builders of a nation. After that,Head of the department, Dr. Mansi Subhedar presented her thoughts on the occasion of Teachers' Day.
All the IETE student forum members took on the responsibility of the teachers' day celebration. Omakar Bobade and Rajesh Potdar were the head organizers of the event. The event conduction was managed by Janvahi Shirke, Sanika Patil, Disha Joshi and Ashutosh Ovhal. All the teachers were given a bouquet of roses and handmade greeting cards, which were made by Shruti Urankar and Sakshi Deshmukh. A singing performance was given by a group of students, Raj Popeta, Nirjara Kuthale and Saurabh Parkhe. A few games were also arranged by the students for the enjoyment of the teachers. After that, a dance performance was given by Prathmesh Patil.
Teachers have always been so patient and advising. A thank you speech was given by Utkarsha Tambe. The program ended with cake cutting and the distribution of snacks. Mandar Korde and Aniket Pawar managed all refreshment arrangements These beautiful memories were captured by Sanchit Palwankar and Akshansh Badhwar.
Head of the department, Dr. Mansi Subhedar and all the faculty members appreciated everyone's effort.