Department of Civil Engineering conducted Webinar "Yoga – Affirmations to Train Your Subconscious Mind" on 27th June, 2020 at 4:00 p.m. Total 100 participants from Arunachal Pradesh, Telangana, Delhi, Jharkhand, Karnataka, Maharashtra, Tamil Nadu, Gujrat participated in this webinar.
Date
Platform
Coordinator
Department

27th June, 2020
Zoom Cloud Meeting App
Dr. Shilpa Pankaj Kewate
Civil Engineering

The objective of the webinar was to bring out the importance of yoga for emotional balance by giving information about training the subconscious mind. Dr. Rashmi Manjunath Nookala, M.D. (Ayurveda), PGDYTD (Yoga), M.A. in Child Mental Health, Ayurveda and Yoga Consultant, Parivartan Ayuryoga Wellness centre was invited as a resource person. Dr. Rashmi explained the importance of Yoga and its impact on the mind, body and spirit of a human being. She has also explained remedies for personal health problems to the participants. The session concluded with an interactive session between the Dr. Rrashmi and the participants in which the queries of the participants were addressed satisfactorily. The session was very refreshing, reviving and relaxing.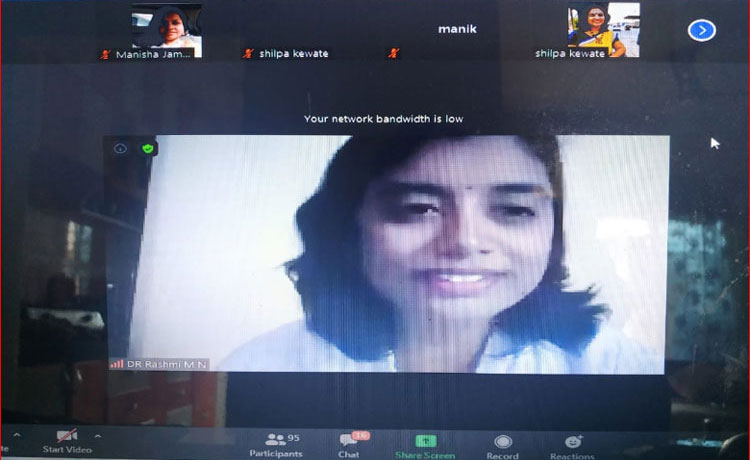 Dr. Rashmi Manjunath Nookala delivering Webinar "Yoga - Affirmations to Train Your Subconscious Mind"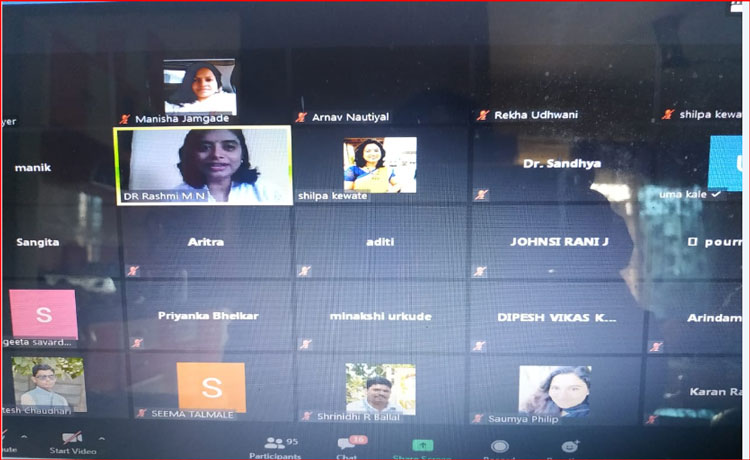 Participants of the webinar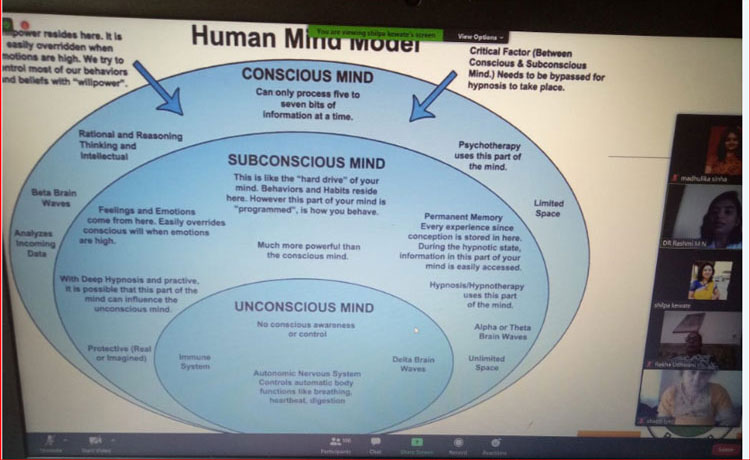 Dr. Rashmi Manjunath Nookala delivering Webinar "Yoga - Affirmations to Train Your Subconscious Mind"