Google Developer Student Club of the Computer Engineering Department had successfully conducted an Online Event on "GDSC Wonder of Wonders" for students of PHCET.
Date
Platform
Speaker
Coordinator
Department

25th February, 2022
Zoom
Mr. Rishabh Mehta (Google Lead)
Ms. Archana Augustine
Computer Engineering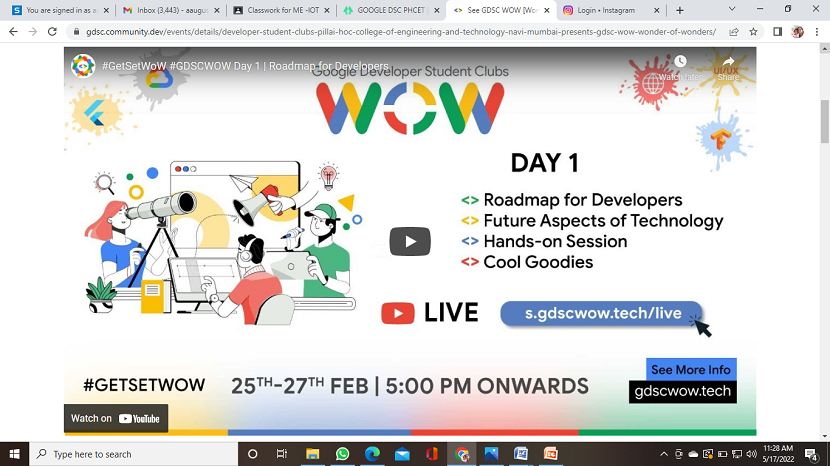 A total of 150 students had registered for the event. Mr. Rishabh Mehta commenced the session by explaining about the cloud technology and infrastructure, history of cloud, how cloud came into existence in various different stages, introduction to the google cloud platform, and then discussed about many different APIs available on the Google Cloud Platform for us developers to use and Integrate in our ongoing projects. The session ended with Question Answer and vote of thanks by Prathamesh Pandey and E-Certificate was mailed to their registered mail ids. Positive feedback was received from participants.