A site visit was arranged for students of M.E. in Construction Engineering and Management of Pillai HOC College of Engineering on 31st May, 2022 at MTHL PKG-2 Ulwe, Navi Mumbai.
Subject Incharge: Ms. Manisha Jamgade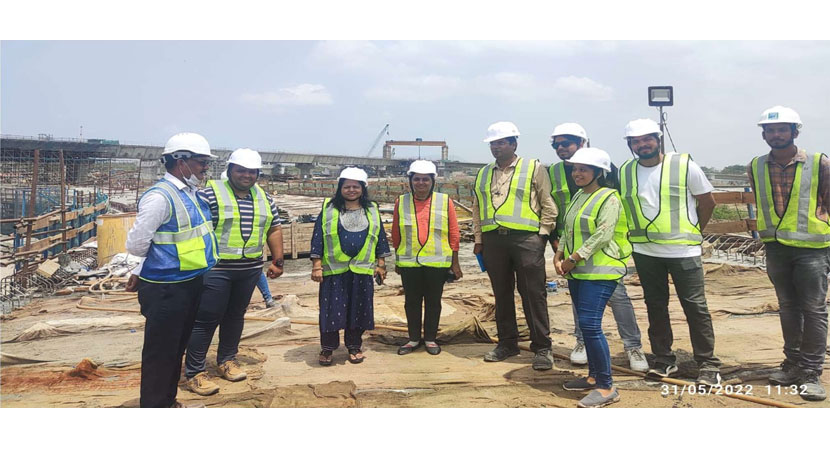 Points discussed during Site Visit:
Purpose of construction of MTHL Project.
Advance formwork techniques used in the projects.
Interchange superstructure construction works.
Advance construction methods used as well as equipment's used in the projects.
Environmental clearance / impact of the project.
Construction of various elements of Bridges like Pile, Open foundation, Pier (Solid, Hollow etc.) Pier cap, Portal beams, precast segments, retaining wall structures etc.
Various types of Grades of concrete and their acceptance criteria used in the projects.
Reinforcement steel used in the projects for sub structure work and super structure works.
GM-TMJV Pvt Ltd. explained all details of construction of Shivaji Nagar Interchange work very well.