Date: 23th February, 2021
Time: 10:00 a.m. to 02:00 p.m.
Summary
"Innovation is the key to everything the future can be."
And with the same spirit student of PILLA HOC COLLEGE and SENIOR COLLEGE actively took part in the PRAYOG EXHIBITION 2022.
One of the most happening event of PHCET STUDENTS' COUNCIL❤
This event was overwhelming with all the innovation ideas presented by the students.
Teachers, HOD'S, Students, Guest everyone gave their presence and supported all the participants of the exhibition
Pillai HOC College of Engineering and Technology under PHCET Students' Council is organizing PRAYOG 2002 on the occasion of National Science Day.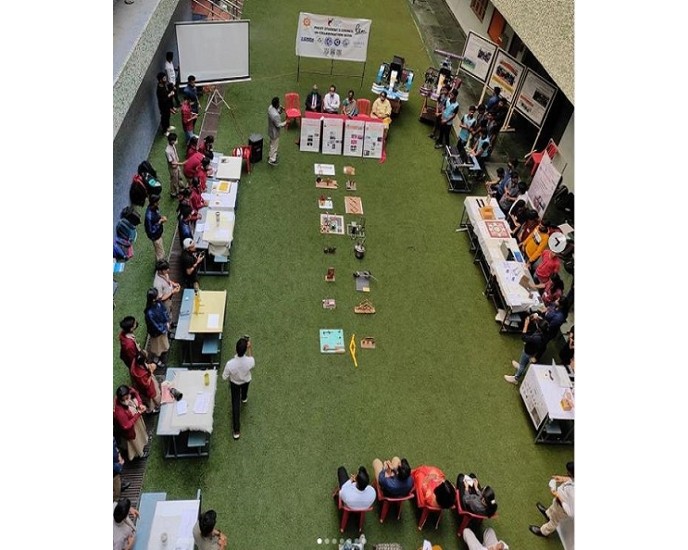 Last Date for Submission of videos : 22nd February, 2022 ( 06:00 p.m. )
Event Date : 23rd February, 2022 (11:00 a.m. to 02:00 p.m. at Artificial Lawn, HOC Campus, Rasayani )
🛑 *Rs1 Registration Fee*
🔵 Registration Form A is given below.
https://forms.gle/hAELEzxf3Q7UP3Q36
🛑 Rules : Kindly copy this while message and keep with your self )
1. Make a 1 min video and submit it in submission form
a) Video should have your identity hence try to be in the video for few sec
b) Write your name and school / college name below in readable font size not big
c) refer @pillaiisro Prayog 2019 videos submissions for example in the period of feb 2019
d) Sample : https://www.instagram.com/p/BuQkshSAP3l/?utm_medium=copy_link
e) The earlier you submit the more the likes and comments you will get ( which will help the judge also )
Social Media Link:
https://www.instagram.com/phcetstudentcouncil/
https://www.instagram.com/p/CaSdT9QrCJ9/