Department of ECS, Pillai HOC College of Engineering and Technology (PHCET), Rasayani in association with IETE, organized orientation program for Second Year students on 03rd August, 2023.
3rd August, 2023
Mr. Shashikant T. Renushe
Conclave 1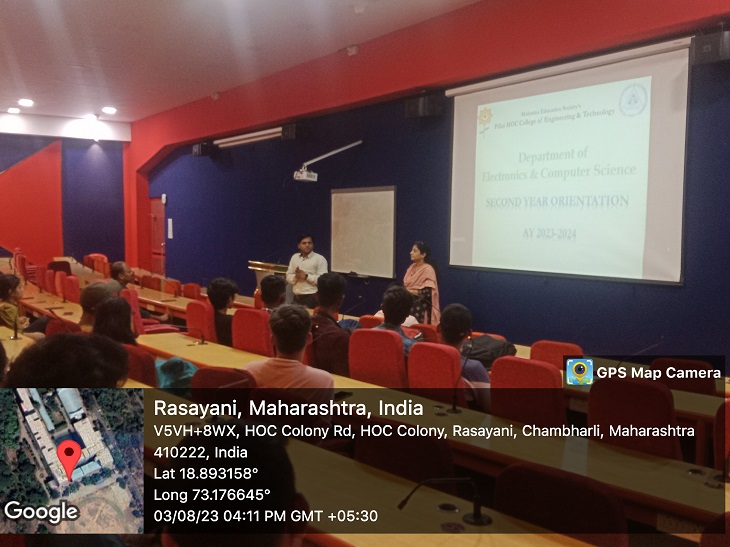 Program started at 03:00 p.m. in Conclave 1. All the Students of Second Year Electronics and Computer Science attended the program. The gathering was addressed by Dr. J. W. Bakal, Principal, PHCET. Principal Sir guided students about importance of minor/honours degree courses, placements and skill development initiatives at the Institute. The Head of the Department Dr. Mansi Subhedar presented highlights of the department including lab facilities, various technical, co-curricular and extracurricular activities conducted over past years, dept achievements, student participation in technical competitions and sports in past years, syllabus pattern, examination scheme and other activities in the department.
Mr. Jayesh Rane ISF Coordinator discussed IETE registration, fee structure, and benefits of IETE membership. After the presentation, Faculty Members introduced them to students and discussed highlights of their respective subjects. The program concluded with a vote of thanks by Mr. Shashikant T. Renushe, Class-Coordinator.