On the Golden Jubilee celebration of Mahatma Education Society, Department of Electronics & Telecommunication Engineering of Pillai HOC College of Engineering and Technology (PHCET), Rasayani had organized one-week Free Webinar Series of expert talks by industry and academia experts from 11th to 16th May 2020.
Date
Theme
Topic
Intended Audience
Faculty Coordinator
Department

11th to 16th May 2020
Online Webinar Series
Recent Trends in EXTC
Students of Engineering Institutes
Mr. Jayesh Rane
Electronics & Telecommunication Engineering

The main objective of One-week webinar series was to make use of this unexpected break due to the COVID-19 to develop skills on latest technologies for the enrichment and professional development of students.
149 students registered for webinar series from various institutes across the University of Mumbai. Webinar participation was made free of cost and e-certificate issued to the participants on successful completion of all sessions.
Schedule and Details of Experts:

Webinar Series Feedback Analysis:
Participants provided feedback for whole webinar series on day to day basis. Following graphs shows the feedback received from participants.

E-Certificate Sample:

Photo Gallery:

Webinar on Overview and applications of WSN by Dr. Uttara Gogate on 12th May, 2020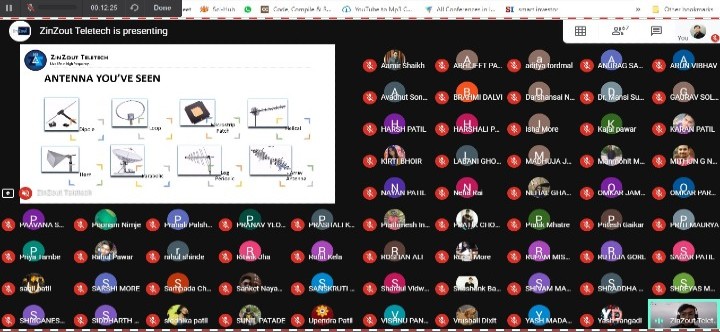 Webinar on Patch Antenna Revolution by Mr. Avichal Sharma on 16th May, 2020