Department of Civil Engineering conducted One Day National Workshop on "Non-Destructive Testing of Concrete: An Innovative Approach" on 23rd August, 2019. The workshop started with traditional lamp-lighting ceremony and a welcome address by Mr. Raju Narwade, Head of the Civil Engineering Department including brief introduction of the mission, vision and activities conducted in the department. This was followed by introduction of the workshop theme by Ms. Gayatri Deshpande (Convener of the workshop).
23rd August, 2019
Civil Engineering

The main objective of the workshop was to explore and discuss the new techniques of Non-Destructive testing for concrete structures. Concrete Technology is very important subject of civil engineering. Its knowledge is required during planning, design and construction to ensure economical and safe designs of structures. Eminent speaker from illustrious company of Structwel Designers and Consultant Pvt. Ltd. was invited to address real-time testing done in construction work. Mr. Kaustubh Raikar (Executive Director) has delivered a seminar on various non-destructive testing on concrete such as Ultrasonic Pulse Velocity test, Rebound Hammer test, Cover meter test, Half Cell Potential test, Carbonation test, Core test, Infrared Thermography test, Endoscope test with the examples of practical case studies. Hands on training on this above mentioned instruments were also given to students which helped a lot for understanding the concept.
Around 180 participants from third year, final year masters students and faculty of various engineering colleges attended the workshop, enriched their knowledge and skill in this field. The participants furnish positive feedback about the workshop. The workshop helped the participants to get well acquainted with various innovative approach and aspects of concrete testing and implementation in the real situations.
Dr. Madhumita Chatterjee (Principal) felicitating Mr. Kaustubh Raikar (Executive Director)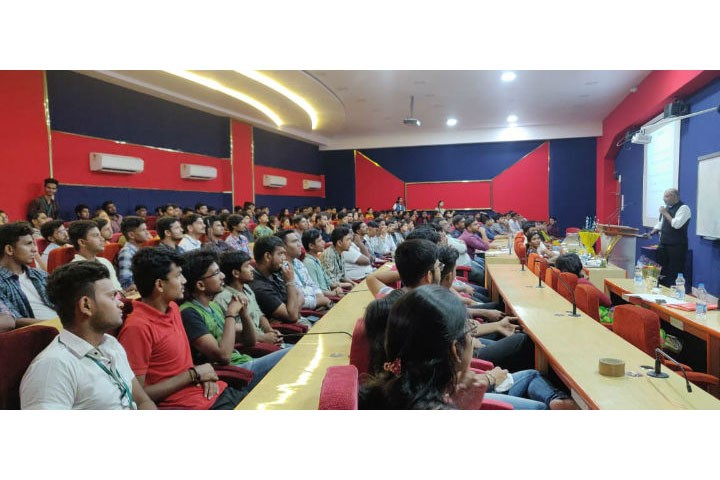 Mr. Kaustubh Raikar (Executive Director, Structwel) delivering lecture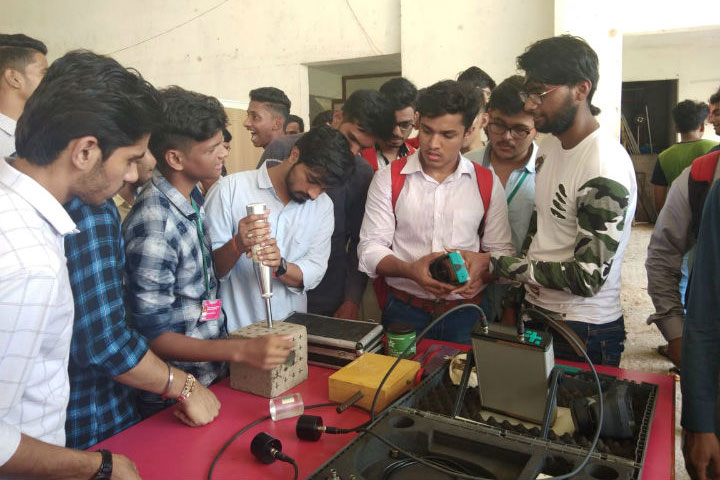 Hands on training to students on non-destructive testing of concrete
Hands on training to students on non-destructive testing of concrete
Mr. Kaustubh Raikar sir along with Faculty of Civil Engineering