Starkers Motorsports is Official Motorsports Go-Karting team from Pillai HOC College of Engineering & Technology. This team participates in the motorsport events run at national level for students of engineering colleges by various organizers. Currently this team is working for its 4th event and consists of 45 students from various departments.
As an official team of PHCET, the team had organized various seminars on Go–Karting & IC Engines for student as well as organized workshop on Design & Manufacturing of F9 vehicle & vehicle maintenance for students. The recruitment for next team has also started. The new recruits will be trained by the current team for Designing & Manufacturing of kart as well as managing the team as a business.
Achievements:
Year – 2020
Team Starkers, participated in National Event's (7th GKDC & 5th E-GKDC) at Kari Motor Speedway, Coimbatore. The team designed and manufactured two vehicles, Combustion vehicle (150 CC) Go-Kart as well as Electric Go-Kart for the competition.
The results for Combustion vehicle-150 CC named "SYENA"
All India Ranking – 2nd position,
Aesthetic – Winner,
Endurance – Winner,
Engineering Design – Runner Up,
Acceleration – Runner Up.
Also The results for Electric Go-kart named "AARYA"
All India Ranking – 4th position,
Endurance – Second Runner Up,
Acceleration – Runner Up,
Assembly's Disassembly – Winner.
Year: 2019
Team STARKERS was the only team from Mumbai division to qualify and finish each event successfully in 6th season of Go-Kart Design challenge held at Buddh International Circuit, Noida.
All India Ranking – 5th Position.
Engineering Design – 4th.
Acceleration and Brake Test – 2nd.
Autocross Test – 3rd.
Skid pad Test – 5th.
Endurance – 5th.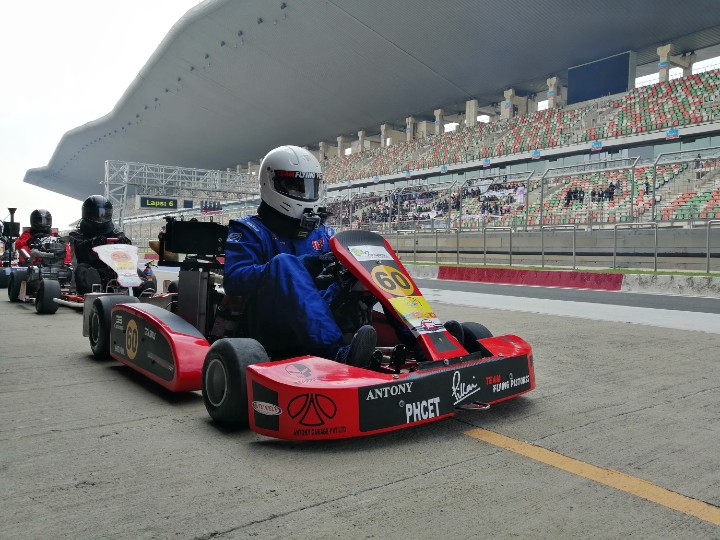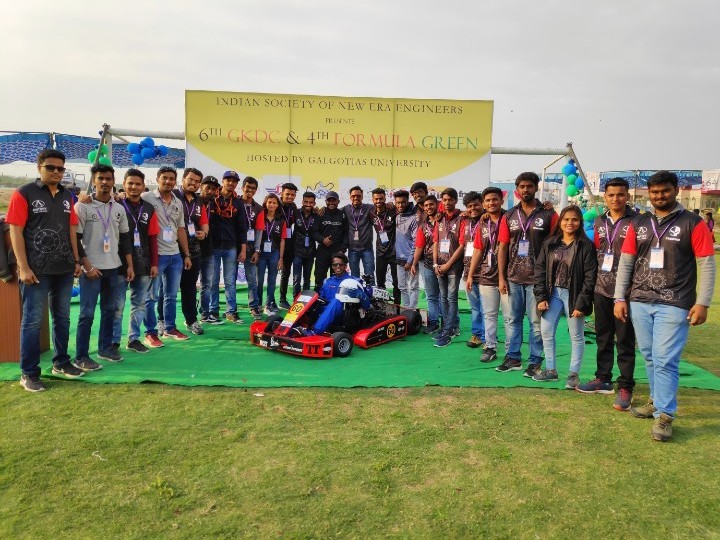 Year: 2018
Team starkers was the only team to qualify in the NKRC 2017 event from Navi Mumbai region.
Completed technical Inspection in first attempt.
Stood 4th in endurance round (2018).
Stood 4th in overall championship (2018).
Sponsors List
| Name | Type |
| --- | --- |
| Antony Garage | Manufacturing Assistance |
| Terminal Technology | Material |
| Amhed & Co | Shaft |
| Team Flying Pistons | Team Apparels |
| Monopol Colors | Financial & Painting |
| Dhruvi Foods | Water Bottles |
| Essar Company | Financial Assistance |
| Anand Sports Shop | Team Apparels |
| Rio Energy Drinks | Energy Drink |
| EHA Ventures | Financial Assistance |
| Rotostat | Financial Assistance |
| SRE Ltd. | Financial Assistance |
| Tech Tools | Manufacturing of Hubs |
| K&N | Air Filter |
Current Status:
Now the younger generation of team formed is more energetic and enthusiastic. A perfect balance is made for all-round growth. Team is growing continuously in all aspects. Team is working hard on their strong points and harder on weak points to generate better results. Team is giving its 100% during upcoming Motorsports Season.
Acknowledgement:
We would like to express our special thanks of gratitude to our faculty advisor Mr. K. S. Anish as well as our principal Dr. Madhumita A. Chatterjee who gave us the golden opportunity to do this wonderful project of Go-Kart, which also helped us in doing a lot of Research and we came to know about so many new things we are really thankful to them.
Secondly we would also like to thank the Department of Mechanical and Automobile who helped us a lot in finalizing this project within the limited time frame.