| | |
| --- | --- |
| Date | 1st April , 2022 |
| Platform | Google Meet |
| Resource Person | Ms. Kalyani Vedpathak, Data Tagger at Quantiphi. |
| Coordinator | Prof. Rahul Kapse |
| Department | Computer Engineering |
Pillai HOC College of Engineering and Technology, Department of Computer Engineering & Artificial Intelligence and Data science Association (AIDA) organized a webinar on "Data Annotation" for students of PHCET on 1st April, 2022 through the google meet platform. The lecture in the webinar was given by Ms. Kalyani Vedpathak ,Data Tagger at Quantiphi.
Various topics were unfolded by the eminent speaker during the webinar. The following are some of the topics discussed in the session by the speaker:
Contents :
What is Data Annotation?
Role of Data Annotation.
Types of Data Annotation.
Future scope.
Applications of Data Annotation.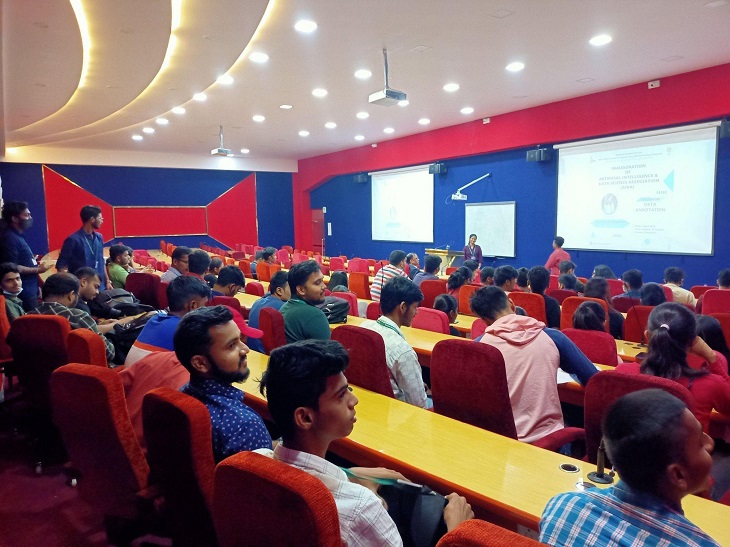 Event Outcome :
Ms. Kalyani Vedpathak has delivered a lecture on the topic "Data Annotation" . She spoke about the types and roles of the data annotation. She illustrated very useful information regarding the scope of data annotations. The discussion during the webinar contributed to a better understanding of the Data annotation.
Event Feedback :
We received a good response from the audience and also they gave very good feedback. The resource person thanked the organizers for arranging the live webinar. At the end of the webinar, Prof. Rahul Kapse (Faculty Coordinator) thanked the resource person, HoDs, Faculty members, Management and participants for their active support for making the programme successful.