Tech Euforia '19 primary goal was to give young budding engineers a platform to showcase their creative ideas, their technical soundness and also an arena for them to compete, learn and prove themselves. The main objective was to take Tech Euforia '19 to a level where it would be a brand among all colleges in Mumbai. Theme of Tech Euforia '19 was Spectrum, as per the theme all 7 discipline technology revolution was modelled and displayed as a Science exhibition. On February 5th Tech Euforia '19 Exhibition was visited and highly appreciated by Dr. Prakash Chauhan (Director, Indian Institute of Remote Sensing, ISRO) and DRM Samudriah (Former Deputy Director of Space applications centre, ISRO). Certificate of merit and performance proficiency were awarded to the winners as well as participants to appreciate their participation and encourage them.
Date: 19th, 28th, 29th, 30th January 2019
Attendance: As the fact that Tech Euforia '19 was a National level festival, we have constantly strived over the years to include diverse events so that students from all over the city can participate and make it a grand success. About 1000 students from other colleges participated in the technical festival and around 1800 PHCET students were involved in the events.
Tech-Euforia'19 Core Team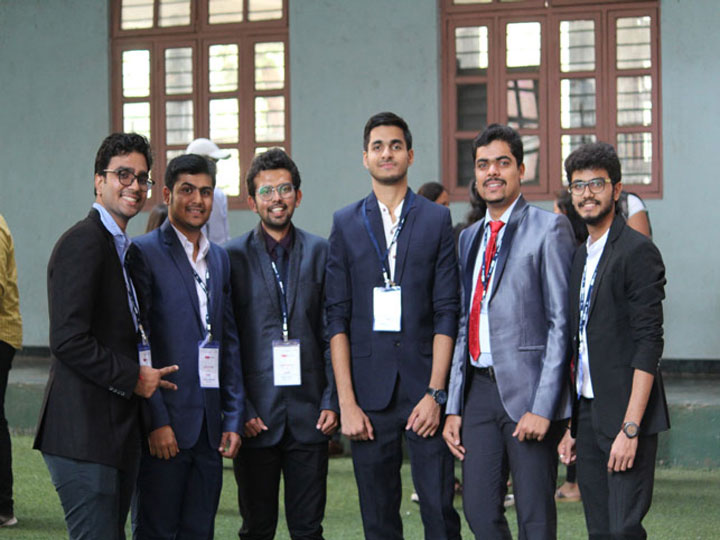 Tech-Euforia'19 Core Team
Tech-Euforia'19 Core Team
Tech-Euforia'19 Exhibition visited by Dr. Prakash Chauhan (Director, Indian Institute of Remote Sensing, ISRO) D.R.M. Samudriah (Former Deputy Director of Space applications centre, ISRO)
Tech-Euforia'19 Exhibition visited by Dr. Prakash Chauhan (Director, Indian Institute of Remote Sensing, ISRO) D.R.M. Samudriah (Former Deputy Director of Space applications centre, ISRO)
Tech-Euforia'19 Exhibition visited by Dr. Prakash Chauhan (Director, Indian Institute of Remote Sensing, ISRO) D.R.M. Samudriah (Former Deputy Director of Space applications centre, ISRO)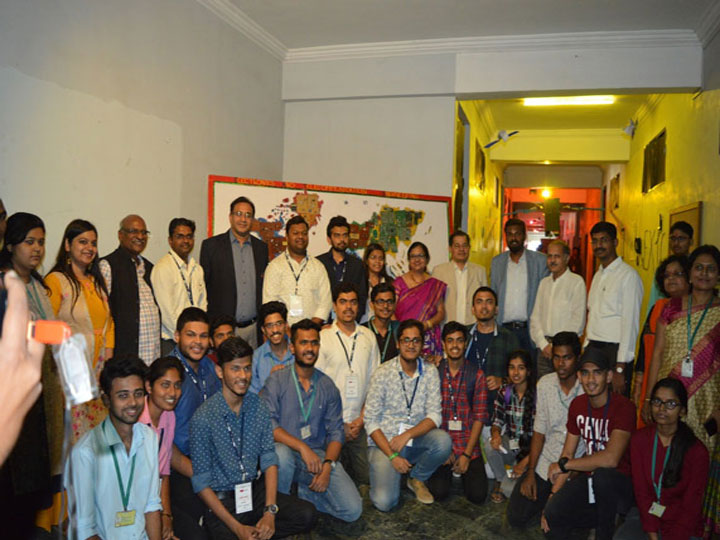 Tech-Euforia'19 Exhibition visited by Dr. Prakash Chauhan (Director, Indian Institute of Remote Sensing, ISRO) D.R.M. Samudriah (Former Deputy Director of Space applications centre, ISRO)
Tech-Euforia'19 Exhibition visited by Dr. Prakash Chauhan (Director, Indian Institute of Remote Sensing, ISRO) D.R.M. Samudriah (Former Deputy Director of Space applications centre, ISRO)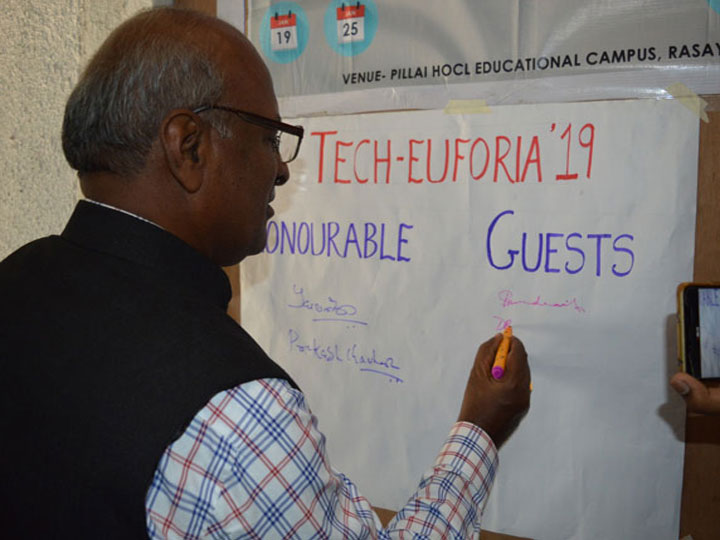 Tech-Euforia'19 Exhibition visited by Dr. Prakash Chauhan (Director, Indian Institute of Remote Sensing, ISRO) D.R.M. Samudriah (Former Deputy Director of Space applications centre, ISRO)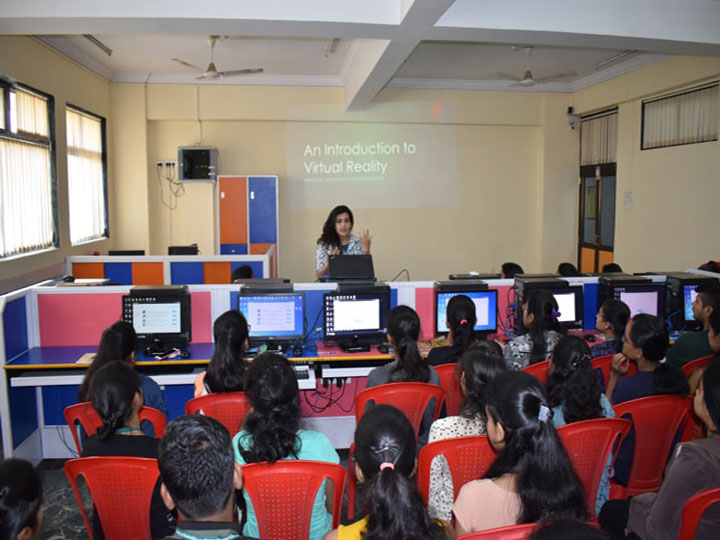 Workshop on Virtual Reality by Prof. Munawira Pillai
Workshop on Virtual Reality by Prof. Munawira Pillai
Workshop on Matlab
Workshop on Matlab
Workshop on Roboshala
Workshop on Roboshala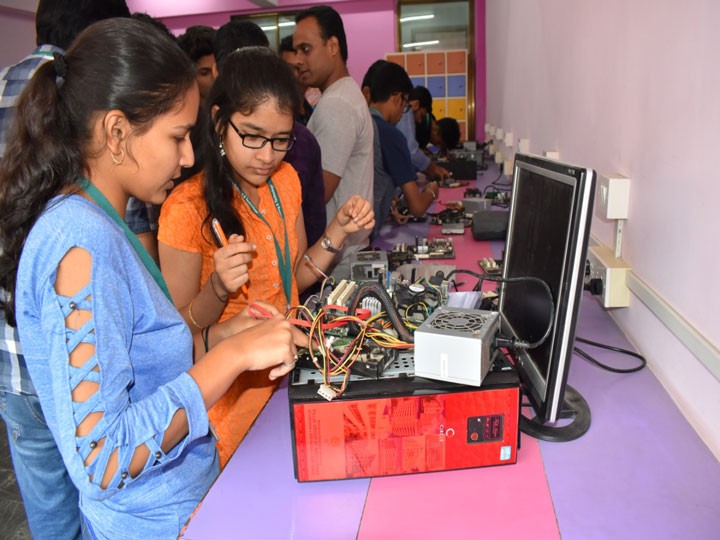 Workshop on Computer Assembly
Workshop on Computer Assembly
Workshop on Industrial Wiring
Best Surveyor Event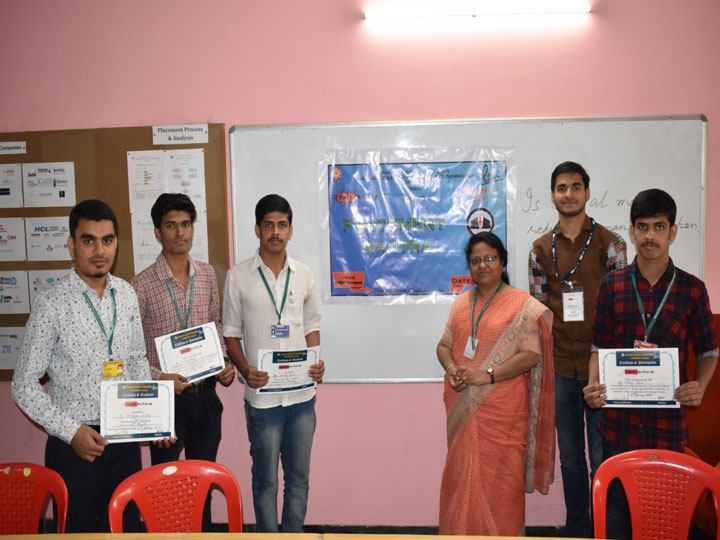 Placement Mantra Event
Lathe Master Event
Coding Event
Robotics Event
Robotics Event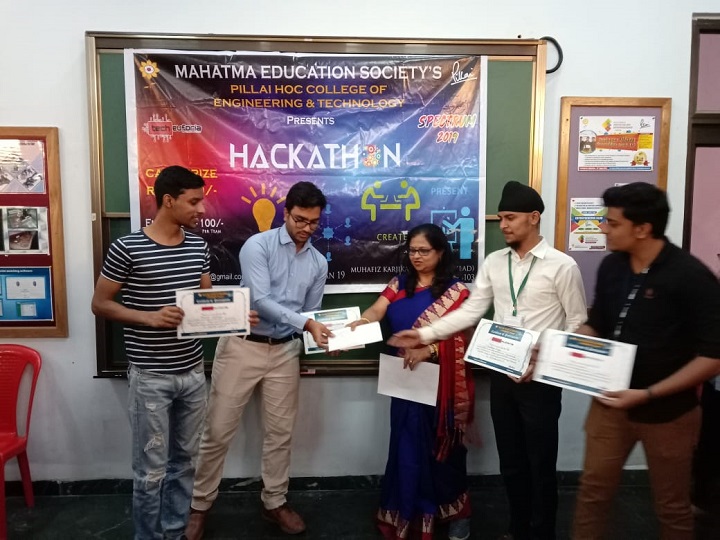 Hackathon Winner - Prize Distribution
Hackathon Winner - Prize Distribution
Robotics Winner - Prize Distribution
Robotics Winner - Prize Distribution
Workshops

| Workshops | Venue | Date |
| --- | --- | --- |
| Robo-Shala (RC Kart Race) | Seminar Hall, 3rd Floor | 19th January, 2019 |
| GUI- Interface using Matlab | CAD/CAM Lab, 3rd floor | 19th January, 2019 |
| Matlab for Engineers | CAD/CAM Lab, 3rd floor | 19th January, 2019 |
| Industrial Wiring | B-601 | 19th January, 2019 |
| Computer Assembly | Computer Lab | 19th January, 2019 |
| Virtual Reality | B-406, 4th Floor | 19th January, 2019 |
| Tech-Talk | 5th Floor | 19th January, 2019 |
Events

| Events | Venue | Date |
| --- | --- | --- |
| Robo-Race | Ground floor, Engg. Lobby | 28th & 29th January, 2019 |
| Robo-Soccer | Ground floor, Engg. Lobby | 28th & 29th January, 2019 |
| Robo-Maze | Ground floor, Engg. Lobby | 28th & 29th January, 2019 |
| Lathe Master | Workshop | 28th January, 2019 |
| Mind Checker Quiz | B-305 | 28th January, 2019 |
| Robo-Race RC Kart | Back Lawn Parking | 29th January, 2019 |
| Light Weight Concrete Testing | Concrete Lab | 29th January, 2019 |
| Coding | D-404 | 28th January, 2019 |
| Debugging | D-405 | 29th January, 2019 |
| Assembly War | C-403 | 28th January, 2019 |
| Website Design | D-412 | 29th January, 2019 |
| Technical Quiz | D-414 | 29th January, 2019 |
| Paper Presentation | Conclave 1 | 29th January, 2019 |
| Technical Treasure Hunt | Campus | 28th January, 2019 |
| Placement Mantra | 3rd Floor, Seminar Hall | 29th January, 2019 |
| Hackathon | R&D Lab | 28th to 30th January, 2019 |