Tech-Euforia' 17 was to encourage students to bring out their technical as well as non-technical abilities and skills, by participating in the various events that were organized for them. One of the main objectives was to conduct a large scale technical festival in our campus to give to the reputation of our college. Certificate of merit and performance proficiency were awarded to the winners as well as participants to appreciate their participation, and encourage them.
Date: 24th, 25th & 30th, 31st January 2017
Attendance: In the view of the fact that Tech-Euforia' 17 was a National level festival, students from many other colleges were present. About 800 students from colleges other than PHCET attended the technical festival, whereas, around 1200 of PHCET students were present in the events.
Events
Workshop
IoT
Technical Paper Presentation

L2 Robotics
Robomaze

L3 Robotics
Coding
Electrical Wiring
Debugging
PCB Designing
Technical Events
PIT Stop

Antennas
Car Designing

Building Construction
Sky Scrapper

MATLAB
Bridge Construction

Entrepreneurship
Model Projects

CS-GO
Museum Setup
IT
CS 1.6
Electrical

NFS
Creativity

Clash of Clan
Publicity

Non-Technical Events
Clash Royale
Bomb Squad
Neon Cricket
Placement Mantra
Quiz
Bollywood Quiz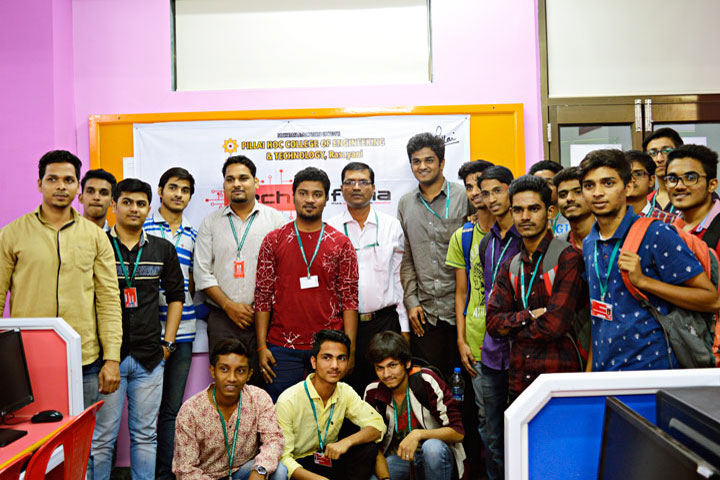 Tech Euforia - 24th, 25th, 30th and 31st January, 2017
Tech Euforia - 24th, 25th, 30th and 31st January, 2017
Tech Euforia - 24th, 25th, 30th and 31st January, 2017
Tech Euforia - 24th, 25th, 30th and 31st January, 2017
Tech Euforia - 24th, 25th, 30th and 31st January, 2017