To make the best use of the lockdown period due to pandemic because of COVID 19, Department of Electronics and Telecommunication Engineering had successfully conducted an Online Quiz Contest on "PCB Design Process" from 15th to 17th May, 2020 for students.
From more than 10 institutes, a total 294 students attempted the quiz successfully out of which 51 students are from Polytechnic, 4 from Junior College, 1 from Art & Science College and the remaining from Engineering colleges.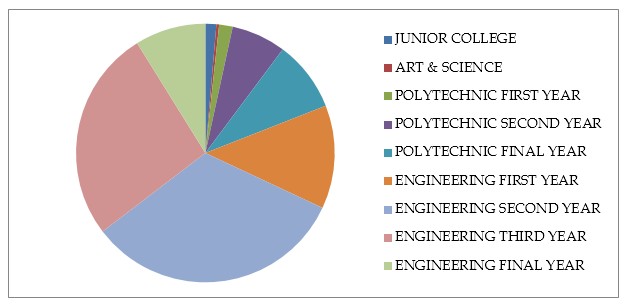 The quiz had 20 questions of 1 mark each. After successful completion of the quiz, an e-certificate was issued to the candidate on registered email id.
The quiz was co-ordinated by Mr. Mithun G. Nair and Mr. Pratik J. Mhatre. Dr. Mansi Subhedar, Head of the department and all faculty members of EXTC department worked together for successful conduction of the quiz.