Department of Computer Engineering of Pillai HOC College of Engineering and Technology organized One Week Faculty Development Program on "Networking – Routing and Switching Essentials". FDP was organized from 4th – 6th May, 2020. Total 57 faculty members from MES institutions participated in the FDP. Participants were enlightened with the knowledge of resource person for the FDP Dr. Madhumita Chatterjee Principal, PHCET about the networking field. She is M.Tech and Ph.D. in Computer Science and engineering from IIT Mumbai. Her specialization is the Networking and Security and has more than 27 years of teaching experience. She has delivered several talks in on Networking, Cyber Security and Digital Forensics in several colleges of Mumbai and Pune also has more than 65 paper published in this domain in reputed journals and conference.
Date
Resource Person
Coordinator
Department

4th – 6th May, 2020
Dr. Madhumita Chatterjee Principal, PHCET
Ms. Neetu Pillai and Ms. Rohini Bhosale
Computer Engineering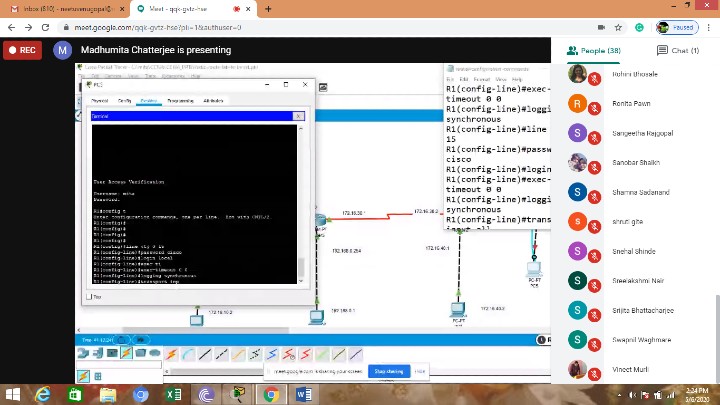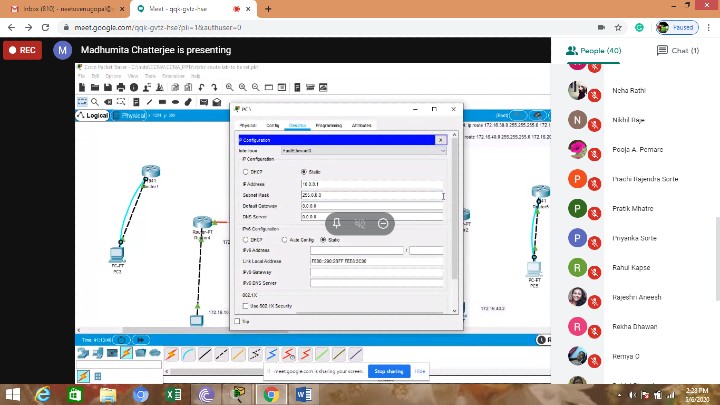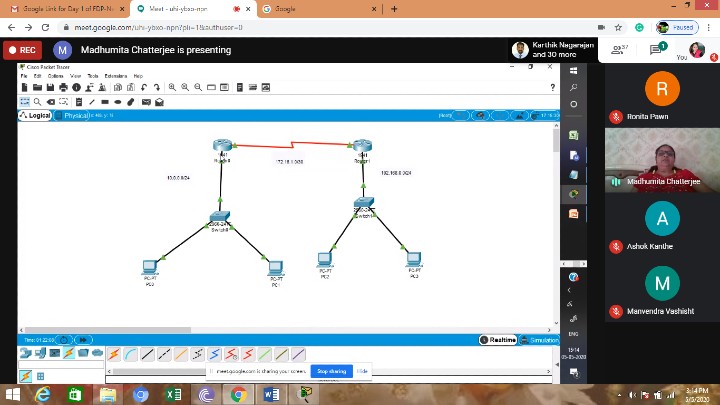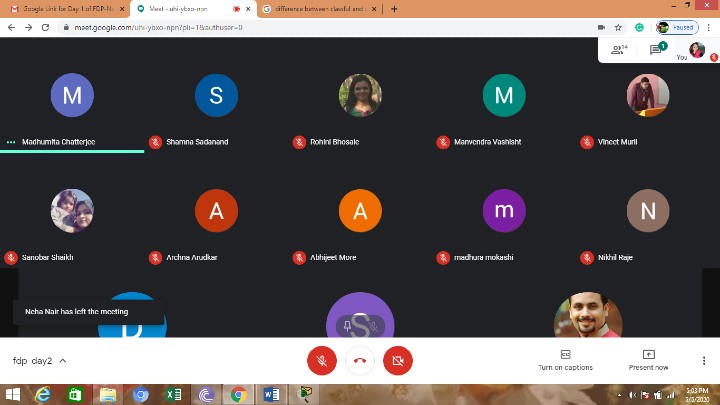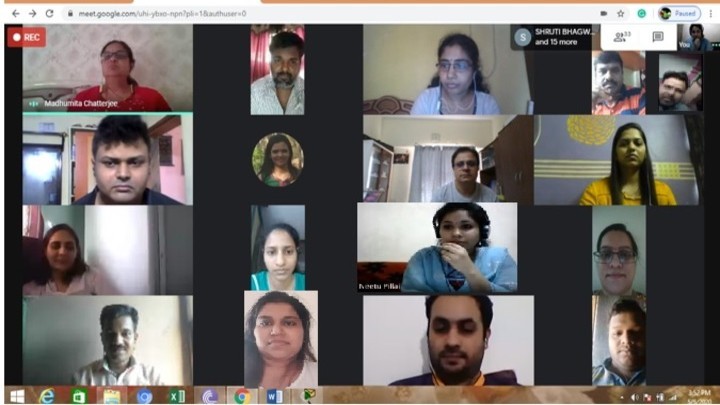 FDP Objectives:
Provide the foundation of IP addressing
Enhance knowledge of Routing and Switching
Hand-on training on router and switch configuration
Enhance knowledge of security in networking
FDP Outcomes:
Understand IP addressing and subnetting
Understand static and dynamic routing
Use routing protocol such as RIP for dynamic routing
Build and configure a small network using Cisco packet tracer.
Understand and apply security concepts in routing and switching
Various topics were unfolded by the eminent speaker during this FDP. The following topics were covered with the hands-on sessions using Cisco Packet Tracer as a tool.
IP addressing-IPV4 addressing and subnetting
Introduction to Packet Tracer
Configuring Routers and Switches
Building a network topology and configuring the entire network
Static and dynamic routing
Setting up a static IPv4 route
Setting up dynamic RIP v2 routes
Tracing the network connectivity after setting up routing protocols
Configuring VLANs
On the last day of FDP vote on thanks was given by Dr. Ashok Kanthe Head of Computer Engineering and certificate of completion was awarded to all the participants.