The Alumni Meet was organized by Pillai HOC College of Engineering and Technology on 7th November, 2015. With full enthusiasm Alumni Meet has been inaugurated. The meet was graced by our beloved Principal Dr. Chelpa Lingam, Dean Dr. Shrikant Charhate and HOD of all Departments. They briefed the audience with the alumni activities and to the agenda for the evening. Representatives from each batch walked up the podium gracefully to throw light about their batches. The main agenda of this meet was to felicitate our Alumni's for their contribution to their respective departments during their early years. The meet was well attended by around 150 alumni ranging across various branches and batches. Alumni right from the first batch to the most recent batch were present.
All Alumni's were very happy as they got opportunity to meet with their friends, teachers and share experience with them. They were also happy to see development of the college. Principal Dr. Chelpa Lingam & Dean Dr. Shrikant Charhate addressed alumni's, gave best wishes for bright future of Alumni's. After serious ceremonies, the present students' union cheered the crowd with a "Game-show" which attempted to bring on stage a veritable composition on the dias.
The function was followed by sumptuous lunch. There was bonhomie and camaraderie Everywhere and the Alumni thoroughly enjoyed the event.
A feedback was also collected from alumni regarding the organizational aspects of the Meet and their suggestions for improvement in professional training at PHCET. The Alumni Meet closed at a very emotional note. However, everyone appreciated the efforts by the PHCET team in organizing the Meet. Everyone departed with the resolve to visit again and spread the message amongst all who could not visit this time.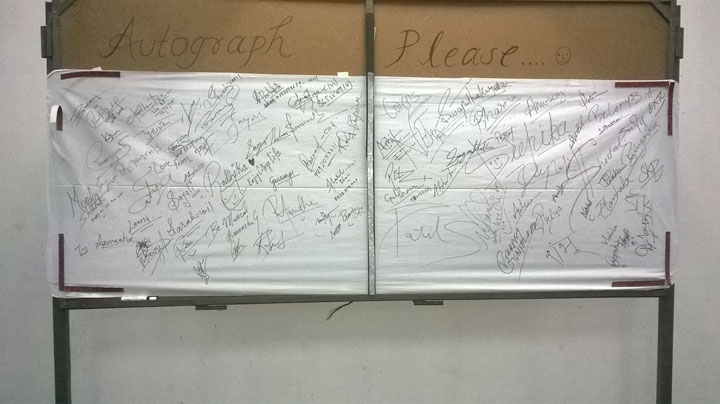 ---
7th November, 2015
Information Technology